Let the wonderful fragrance and healing properties of essential oils gently support your mind and body.
Bespoke Aromatherapy Products

I provide a bespoke aromatherapy service, with products specially formulated for you.
By combining my knowledge as a Clinical Aromatherapist with guidance from your body (gained through
Kinesiology muscle testing
) I ensure that each product is formulated to meet your individual requirements.
Products to help a wide range of skin, hair and physical/muscular issues are available. Or perhaps you would like some bodycare products to help you to relax and unwind and let go of stress.
A range of product formulations are available, including
:
*shampoo
*shower gel
*bath foam/oil
*skin lotions/creams/body butters and oils
*inhalation/diffuser blends
*hot/cold compress blends
*room sprays

I use only high quality, naturally derived products (free from SLS, SLES and parabens), pure essential oils and natural base oils/body butters; chosen especially for their natural fragrance, therapeutic capabilities and unique skincare properties.
Please contact me on 07989 285621 or email me at kinesiologydevon@yahoo.co.uk if you would like to discuss how aromatherapy can help you.
Session Details
During the session, a full consultation is taken to help me to fully understand your needs. We will then use Kinesiology muscle testing to identify the exact blend of essential oils and base products needed, as well as guidance on how best to use the product.
Additional lifestyle advice (e.g. diet, nutrition, exercise, relaxation, sleep) to support your progress may also be suggested through muscle testing. Your product will be prepared, ready for you to take away, along with full instructions for using it and any additional advice gained during the session.
Further Information
Kathryn is an experienced Clinical Aromatherapist and Health Kinesiologist. Sessions take place in her clinic in Kenton (between Exeter and Dawlish). See Sessions for booking information.
Kathryn has experience of working with clients with a range of issues - please feel free to contact her for further information on 07989 285621 or email: kinesiologydevon@yahoo.co.uk
Session Length and Costs

First session: 1hr (£45), including your product
Follow up sessions: 45 mins (£40), including product
Repeat formulation (without consultation): £15-£20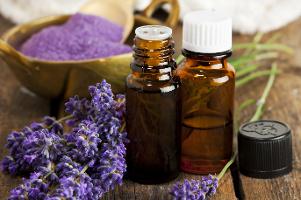 What is Aromatherapy?
Aromatherapy is the therapeutic application of essential oils through massage, inhalation or skin/hair/bath products.
Essential oils are extracted from the flowers, leaves, stems, bark and roots of plants and trees. The oils contain many chemical constituents, which are naturally relaxing, sedating, uplifting, anti-depressant, anti-inflammatory etc. When applied to the body these molecules are readily absorbed through the skin, and are carried around the body via the bloodstream to deliver their therapeutic properties.
The right combination of essential oils can help to promote and enhance our physical and emotional well-being.
Contact Kathryn
Tel: 07989 285621
email: kinesiologydevon@yahoo.co.uk